Bridal Session | Mrs. Honeycutt | Adriatica Village in McKinney, Texas
A question brides ask me a lot is, "What's a bridal session?" Followed closely by, "Do I need one? Don't you just take pictures of me on my wedding day, and we're good?" Well, yes and no! More no than yes…okay, mostly no! Bridal sessions can be such an important component of your wedding photography, and I'll tell you why, while showing off the GORGEOUS Kelly at her bridal session at Adriatica in McKinney, Texas!
1. Hair & Makeup Trials
Soooo many brides worry about what they're going to look like on their wedding day, and if their Hair & Makeup Artist (HAMU) can achieve the perfect Pinterest-worthy look! Pair your hair and makeup trial with your bridal session, and you get a complete preview of your wedding day look before D-Day! You can coordinate with your HAMU on what you loved, how your skin handled the makeup (no one wants a big breakout on the honeymoon!), or any changes you want (Kelly ended up wanting different eyelashes and adding some extra oomph to her hairstyle for the wedding, thanks to how it looked for her bridal session – exactly what it's for)!
2. Final Dress Fitting
#ShreddingForTheWedding ? Gotta make sure you don't lose too much too close to the wedding, or your dress won't fit! I always try to plan bridal sessions 2-3 months before the wedding, so you should have had your final dress fitting, and you can make sure it fits like a glove! If you have a fun detail you want to incorporate, like Kelly's beautiful blue chair (that fit in perfectly with her wedding's blue-and-white theme), you can also make sure you can sit comfortably in your dress! Trust me, you don't want to be standing for your whole wedding day because you can't bend without ripping your dress!
3. Details Check
Not sure how your shoes will feel? Good thing you'll be wearing them and walking around at your bridal session, so you can make sure you don't get blisters after 20 minutes!
Not 100% sold on your veil? Good thing you're testing it to make sure it stays securely in your hair (or on your shoulders, like Kelly's beautiful cathedral length cape veil – we found out at her bridal session that it did NOT stay attached well!)!
Concerned the flowers in your bouquet will trigger your allergies? Good thing you're testing it at the bridal session, so the only tears and sniffles on your wedding day are because of happiness, not pollen! (Kelly ended up changing the flowers in her bouquet, so it looked completely different on her wedding day too! Pics coming soon!)
4. Comfortability With Your Photographer
I ALWAYS encourage having at least one session with your photographer before your wedding, whether it be an engagement or bridal session (or both)! (Click HERE to see Kelly and Joey's glamorous engagement session!)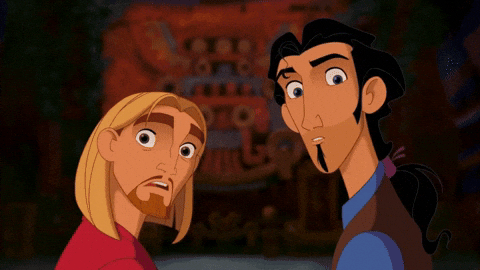 One thing I pride myself on as a photographer is having a relationship with my couples, so that I'm more of a friend on the wedding day instead of "just another vendor." One way I foster that is by having TONS of fun at your pre-wedding sessions, and the more, the merrier! (I'm adding boudoir sessions as an add-on option, so I have an excuse to hang out with my brides 3 times before the wedding, in addition to our initial meeting and pre-wedding consultations!) The last thing you should be worried about on your wedding day is feeling awkward taking pictures or knowing how amazing you look!
5. Showing Off Your Beautiful Pictures at the Reception
A lot of couples love showing off pictures from their engagement session at their receptions! Here in the South, it's traditional to have a big canvas or framed picture from your bridal session displayed at your reception too! I think it's such a neat way to show off how fabulous you are on a day that's all about you and your new spouse, and then you'll have a big, gorgeous picture that you can display in your new home!
To answer the common questions brides ask about a bridal session:
"What's a bridal session?" — It's a separate session that takes place 2-3 months before your wedding, where we take pictures of you looking fierce in your dress, for all the reasons we just talked about!
"Do I need one?" — Neeeeeeeed one? Not at all! Is it a gooooooood idea? You betcha?
"Don't you take pictures of me on my wedding day?" YAS QUEEN!! I absolutely do! Even with a bridal session, I make sure to get individual pictures of you and your partner on your wedding day, so you'll always be able to remember what you looked like on that day, BUT you can never have too many pictures of you in your wedding dress! (Plus, now that you'll be wearing it twice instead of just once, you can justify the cost better, right? 😉 )
Kelly, you looked FABULOUS for your bridal session! Like, the dreamiest, most gorgeous-est EVER!!! I love how much attention to detail you have with incorporating your wedding theme in! The blue velvet chair was perfect, the blue and white china patterned ribbon around your bouquet was perfect, and YOU were perfect! Thank you so much for trusting me to capture your wedding, and for blessing me with so many amazing pictures of you and of you and your handsome man! Best bride EVER!!
Are you newly engaged?! Congrats! I can't wait to hear all about your love story and capture this magical time for you!
Want to see more bridal sessions?
Check out this dreamy bridal session at a nature preserve in Denton, or take a peek at this fun bridal session at Arbor Hills Nature Preserve in Plano!
Not sure where to take your engagement pictures? Have no fear – I've got you covered! Check out my top 5 engagement session locations in DFW!
Ready to get started?
I can't wait to meet you, so let's start the planning process! Hop over to my contact page now and help me learn more about you!
At Abbie Road Photography, I have been capturing joyful and perfectly imperfect couples and families both new and old for years! It would be my joy and delight to work with you and share the magic in your lives!
Want to learn more about me and how a dolphin trainer turned into a photographer? Check out my long sordid tail here!
Let's get in touch!
Contact Abbie| Hello@abbieroadphotography.com
Dallas Wedding Photographer | DFW Wedding Photographer
Frisco Wedding Photographer | Shreveport Wedding Photographer